LegiLiner LegiSpaces Self-Inking Teacher Stamp-1-inch Dashed Spaces Handwriting Lines Roller Stamp
Spend

$100.00

to

FREE SHIPPING
The LegiLiner self-inking teacher stamp makes handwriting practice a breeze. Easily create 1-inch dashed spaces handwriting lines practice worksheets using the LegiLiner 1-inch handwriting lines roller stamp.

Designed in the US for teachers by a school-based Occupational Therapy (OT) teacher, our self-inking teacher stamp is ideal tool for supporting a multi-sensory approach to prewriting and beginner writing skills required for Special Needs,  Pre-K and Kindergarten writer readiness.

This roller stamp quickly draws a precise dashed line with spaces that helps demonstrate how to skip a space between words. It can also create a long handwriting line that is 1 inch tall with a solid baseline.

If turned upside down, it creates a long handwriting line that is 1 inch tall and a solid baseline. The spaces on top can be ignored or filled in for additional functionality. 
The LegiLiner Self-Inking Teacher Stamp Advantage
• Complete portable solution- use anytime, anywhere, ideal for tutoring
• Non-smudging ink that dries within seconds
• Quickly draw handwriting lines in workbooks, on worksheets or on any craft or posterboard.
• Saves money – durable, long lasting case with refillable ink
• 100% Satisfaction Guaranteed
Product Details
• Ideal for Pre-K writing readiness practice worksheets
• Easily create 1 inch dashed handwriting lines
• Refillable: Uses large (2 ml) LegiLiner ink refill pods

View full details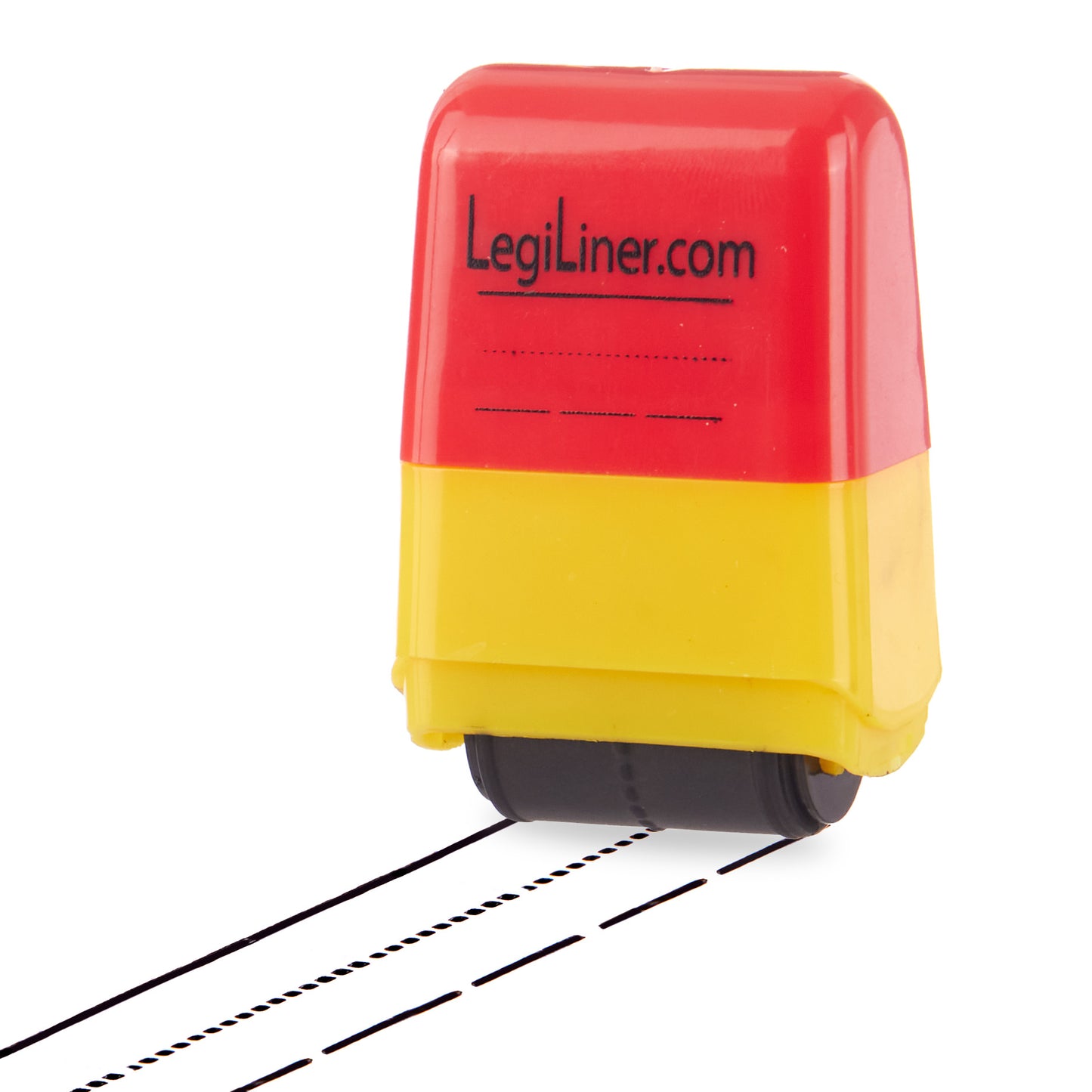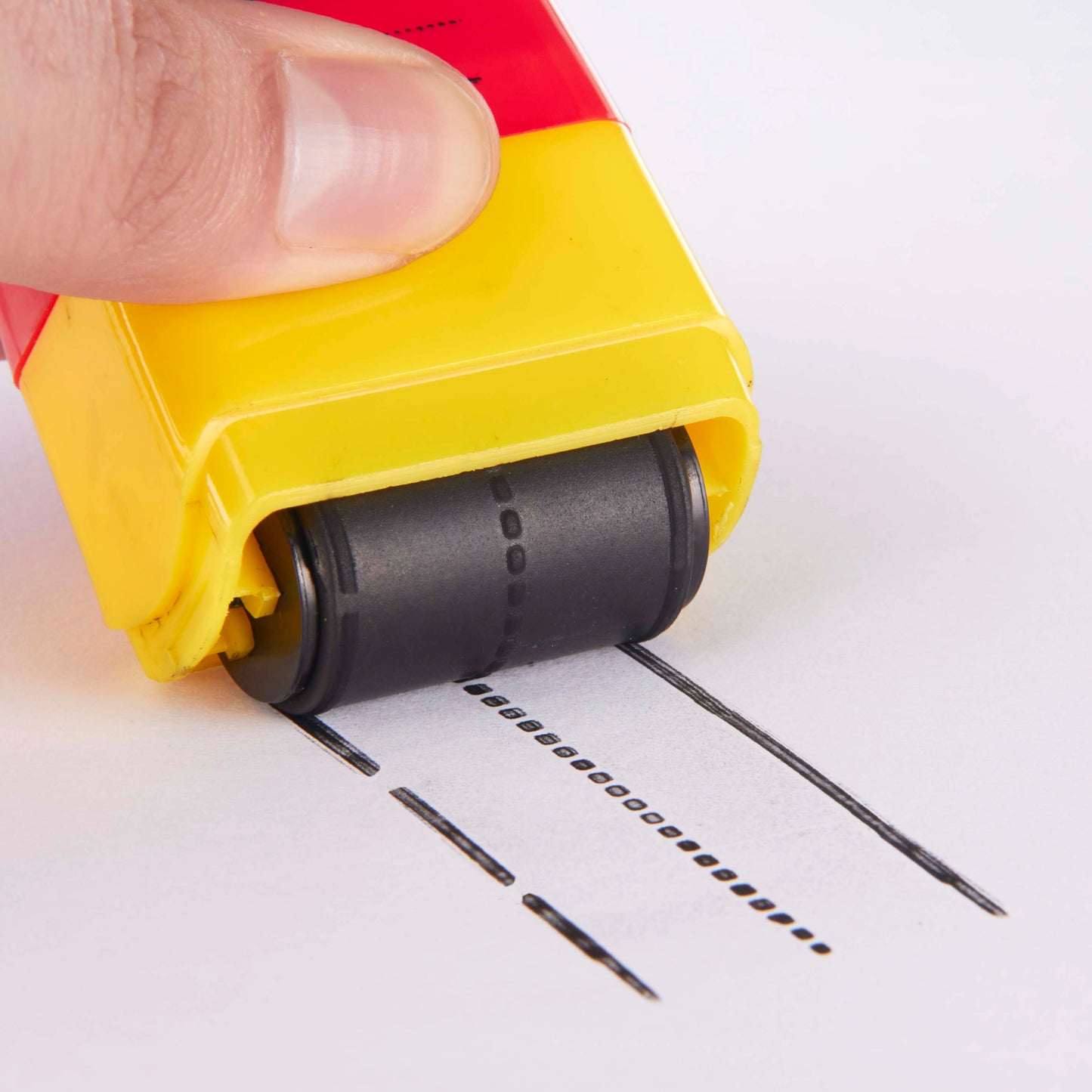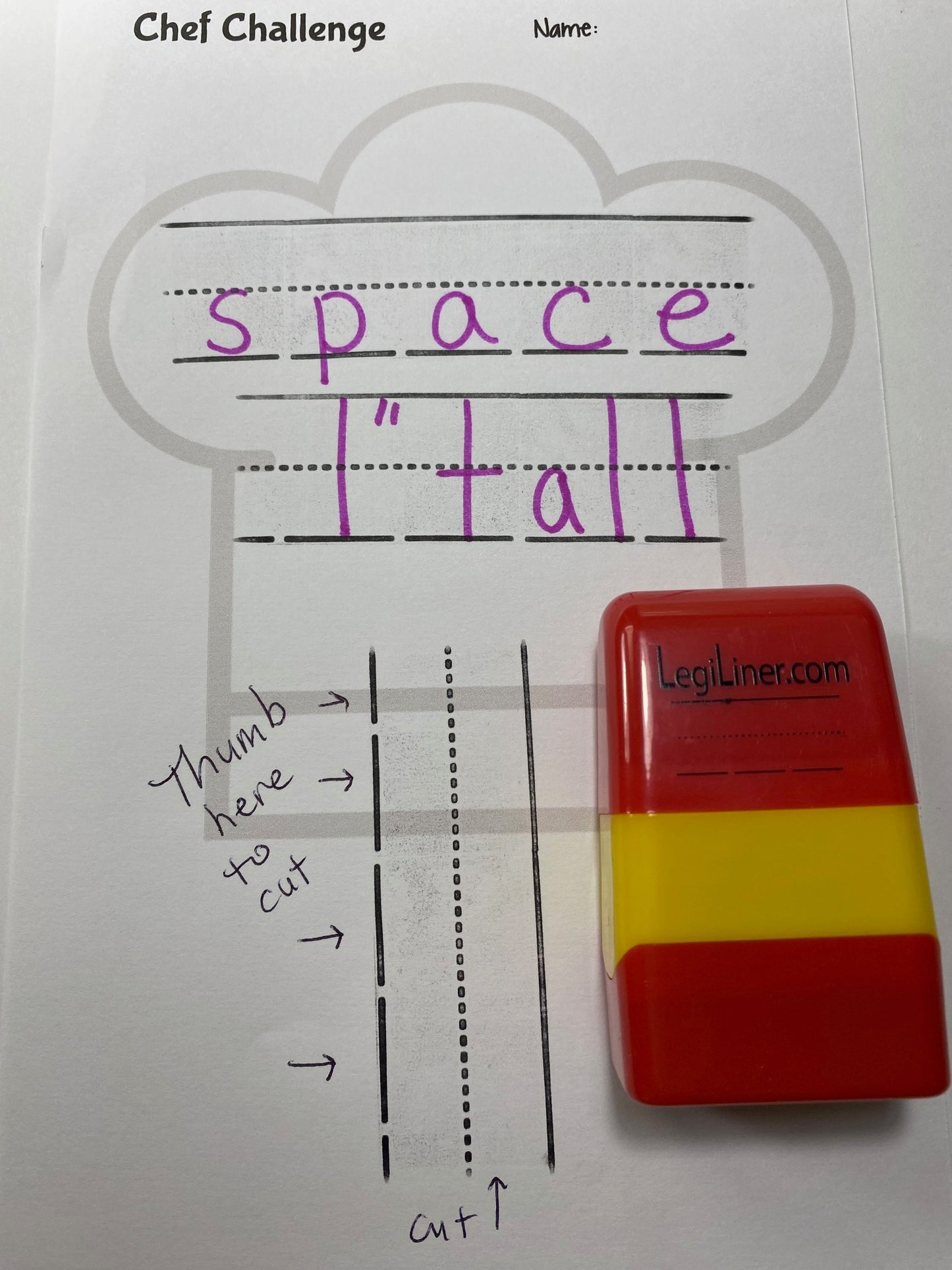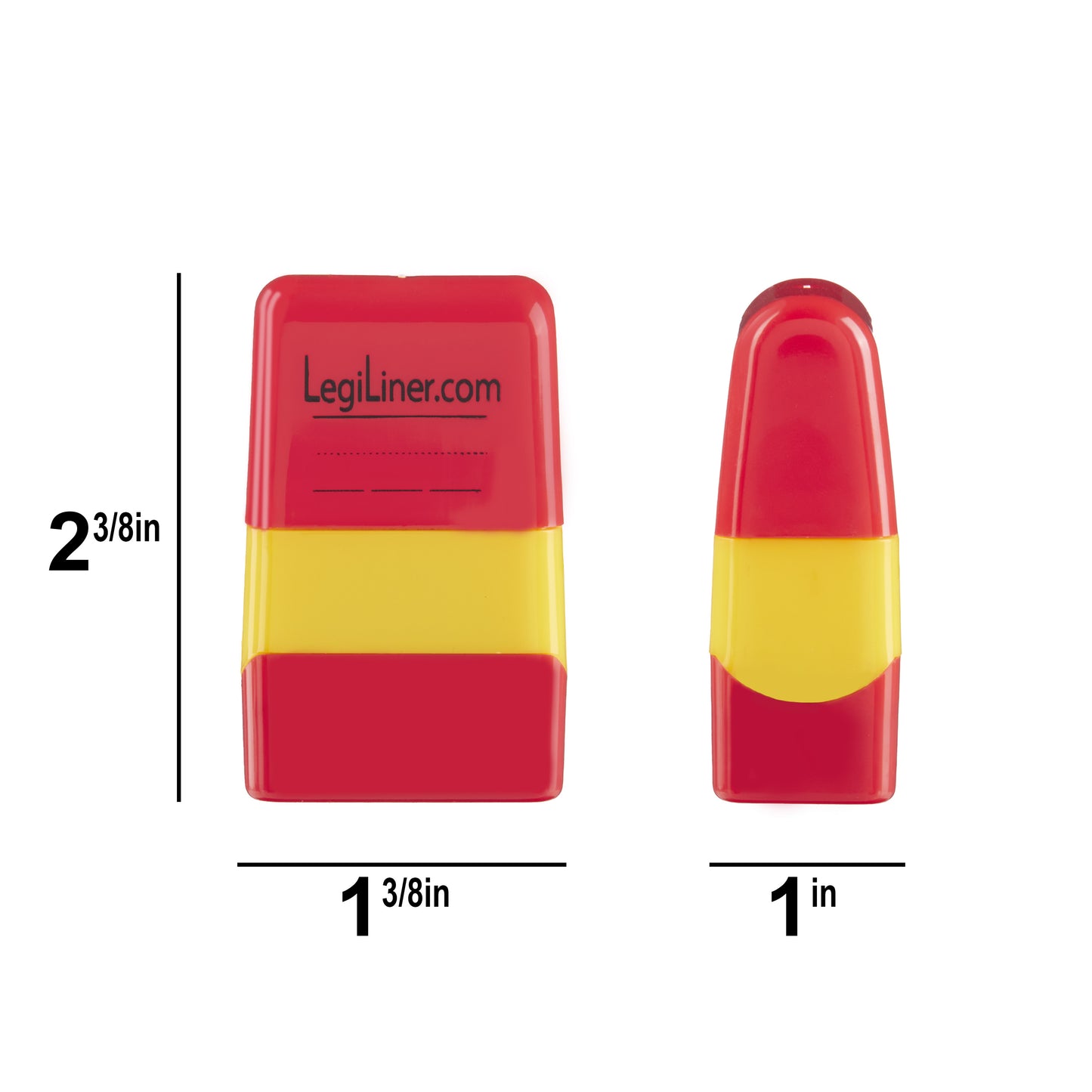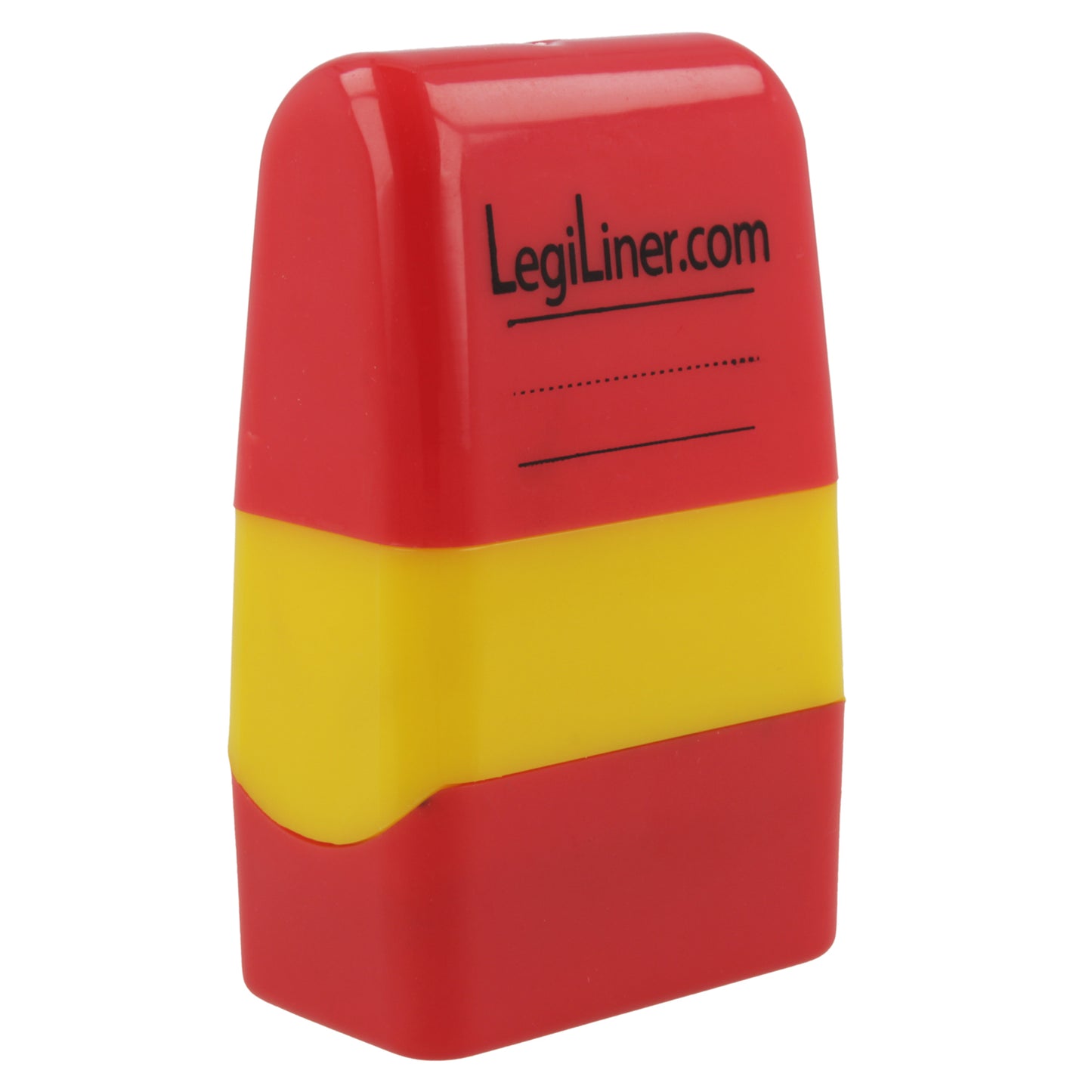 LegiLiner LegiSpaces Self-Inking Teacher Stamp-1-inch Dashed Spaces Handwriting Lines Roller Stamp
SUBHEADING
Recently viewed products